GOT COURAGE?
Long before the invention of the corporation (or Twitter),we were hardwired  to show courage regardless of risk to ourselves.[1]                                                                                                     
I wrote that line in 2006. It remains true. That's because whether we're blue, red, green, or the American bluish brown-conglomerate of these often clashing primary colors, we all dislike cowardice. We don't like it in others; we don't like it in ourselves. We'd hate it in those we love.
Today, without courage, nothing—from relationships to families, communities, firms, economy, our Nation or democracy —is safe from the toxic effects of our pervasive fears.
For years, I've been in phone conversations and snail/email correspondence with many of you regarding courage, leadership and ethics. Few matters are more essential. Courage is not physical bravery or valor, which most of us seldom require. But we need moral courage when we think, speak, act, relate, decide or react – a hundred times a day. It is the stuff of life, itself.
Last week, Diane urged me to begin blogging as a more effective way to encourage the dialog. Thanks to her, the blog invites personal and community consideration of courage in our relationships and courageous leadership in life.
Years ago, I was asked to meet with Terry Stein, M.D., and Dr. Bob Tull, experts in professional education on the West Coast. Their company serves 3 million members. Our task was to help several hundred of their hard-working leaders raise sagging customer and employee satisfaction scores. Since most of our lives are spent in communication, we designed an intense leader development program focused on strong communication. This evolved into Courageous Communication, which Diane and I detailed in Courage: The Backbone of Leadership. The program was effective in leader development and in raising satisfaction scores, but I remember a leader named Fred Baring. After one of our tough leadership clinics, I asked if the new tools had helped him with a challenging team member. He had someone else in mind.            "
I used your model with my teenage daughter," Baring said. "It's changed everything."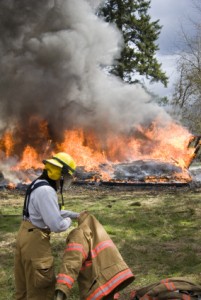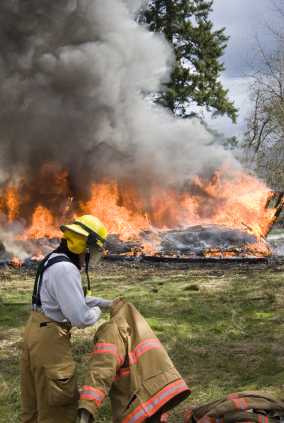 Two days ago, Chief Tom DeMint of the Poudre Fire Authority in Colorado called me. He had just led his courageous and brave fire fighters in four weeks of combating lethal and vicious wildfires that took three lives, 600 homes and 150,000 acres of forest land. It had been the state's largest firestorm in history, and Colorado's communities loved them as never before.
"I was talking," said the Chief, "with Luke (not his real name, a tall, broad-shouldered battalion chief with piercing eyes.) He had just helped citizens in a bad emergency. I'll give you the details later. He said your class last week changed his life. He wants your email address so he can thank you."
So this is our conversation about courage.
Please join me in discussing how to activate, strengthen and share it.
Courage!
Gus
---
[1]  Gus Lee and Diane Elliott-Lee, Courage: The Backbone of Leadership, Jossey-Bass, 2006, p. 2.